Winter 2015
Volume 14, Issue 1
---
Kurt Fisher, CPMR
PTRA'S President
President's Perspective
by Kurt Fisher, CPMR,
PTRA President
PTRA Members…. The state of our Association is good! With only a few short months from our upcoming annual conference, our membership is engaged and excited to come to Austin! This is demonstrated by the fact that our conference registration to date is nearly double what it has been in previous years! Our Conference Chairman Adam Cooler has been working closely with our association management to bring you the best conference content and entertainment yet. You'll learn more about the upcoming events in Adam's article along with the conference brochure contained in this issue.
At this point, it's appropriate that you meet the people who have contributed significant amounts of time and energy to make your association the best it can be. Please click here to view the PTRA Board of Directors.
The Executive Board and Board of Directors are people you should reach out to for help with questions about the association and suggestions as to what new initiatives you would like to see. Our Board will help you to become more engaged with PTRA in order to get the most from your membership in the association. PTRA is the place professionals in our industry belong to succeed in growing your business.
Mid-Year Meeting Report:
In our last newsletter we wrote about our upcoming mid-year meeting to be held in Palm Desert, California. As a follow up after a very successful meeting together we thought it would be appropriate to report on our activities there, and the results of that meeting.
Conference Venue Selection 2016: Our conference destinations for the next three years are decided and pretty exciting! For 2016 we will be at the luxurious Hyatt Resort's Coconut Point, Bonita Springs Florida. Our upcoming 2016 President Doug Landgraf and his Conference Chairman Peter Liston worked hard to bring us the absolute best in the area. You can learn more about the resort at:
http://coconutpoint.hyatt.com/en/hotel/our-hotel.html
Conference Venue Selection 2017: After touring many fantastic facilities in Palm Springs it was decided with much deliberation that the 2017 conference will be held at the La Quinta Resort in the Palm Desert area. Although there were many incredible destinations to select from, Bill Taylor as our upcoming 2017 President along with his Conference Chairman Don Sutfin did a great job in leading us to this decision. The La Quinta Resort is a fabulous facility, and we encourage you to have a look at all there is to offer there at: http://www.laquintaresort.com/
Strategic Planning: During our meeting in Palm Springs Jaime Nolan of IntrinXec Management, our association management company, facilitated a day-long extensive examination and review of our Strategic Plan. The process was incredibly thorough and Jaime made what appeared to be a daunting and somewhat overwhelming task very manageable with a process and flow that narrowed the issues and brought us to three new very specific and key objectives.
In summary….we're on a roll. We've never been so profitable, so well managed, and so dialed in as we are today. Our membership is strong with great participation and engagement. Our conference venues and content continue to improve, and our Executive Board and Association Management Company contain some of the best talent available to us. We're excited about the upcoming conferences and what membership in PTRA can offer.
Be sure and register for our upcoming conference in Austin Texas. Get involved, plug in, and get excited as we grow together. Ambition never rests!
---
Kramer's Korner
By: Mitchell A. Kramer & Barbara Kramer, Kramer & Kramer, LLP – PTRA General Counsel
PTRA has asked us to do a regular column for the newsletter. We agreed, but only if PTRA members were interested.
We're willing to do a Dear Abby column. If you email us (to mkramer@kramerandkramer.com) a question on something that is bothering you, whether it's legal, business or whatever. We will try to answer it. But if no questions, no column.
Since this is the first column, we will ask ourselves a question.
Questions: I woke up this morning thinking that to protect my agency I should have my salespeople sign non-competes so our competitors can't poach them. Kramers, what should I do?
Answer: If you are in California or Louisiana, go back to sleep. They have laws that keep the courts from enforcing non-competition provisions in almost every situation other than if you are the owner of a business and you sell your business to someone else.
The courts of most other states will enforce reasonable non-competes. You want to find out if your state is one of them. To keep your salespeople from being poached by competitors, you would have to provide that they cannot compete while they are working for you, but also after they stop working for you. While you are at it, make sure that your salespeople cannot be hired by one of your principals. It's frustrating to have a person you trained walk off with your largest line.
Since salespeople generally don't want to sign non-competes (who does?) you may have to give them some kind of a bonus or incentive to sign. This may also be necessary under the law of your state. The Pennsylvania Superior Court recently came down with a decision that the fact that you continue to employ someone is not adequate consideration for their signing a non-compete. You have to give an existing employee something real to make the non-compete binding. Something real is money, either in the form of cash, a commission rate increase, or something similar.
Having non-competes with your salespeople makes your business more secure. It is always a good idea, unless you're in California or a state with similar laws, to insist that new hires' contracts include non-competes. Our advice is, have your salespeople sign non-competes with you, but try to avoid your signing post-termination non-competes with your principals.
Email us your questions as soon as possible after you wake up.
---
Welcome New Members
(as of January 26, 2015)
Principal Members

Representative Members

Kevin Remack
Lovejoy, Inc.
Naperville, IL
Troy Lake
Mechatronics In Motion
Portland, OR
Dave Vieira
SEPAC, Inc.
Elmira, NY
David Roush
Northeast Technical Services
St. David's, ON
Don Markham
Conveyor, Inc.
Manfield, TX
Greg Sievert
Midwest Motion Products, LLC
Lindenhurst, IL
Julius Cook
PIX North America
Danville, IL
Larry Voller
OIM Industrial Sales
Toledo, OH
Rodney Rice
Joyce Dayton, Corp.
Dayton, OH
Pat Crenshaw
Crenshaw & Associates
Ft. Myers, FL
Pete Roberts
ElectroMech Sales, Inc.
Mundelein, IL
---
When Termination is Likely
By: Mitchell A. Kramer & Barbara Kramer, Kramer & Kramer, LLP – PTRA General Counsel
This year, we received a phone call, like many we have gotten over the years, from an owner of a profitable rep organization. He was serious and concerned. He explained that his company has several salespeople, a small support staff, and one manufacture that accounts for almost 70 percent of its annual commissions. That manufacturer had recently been acquired by a larger company in the same industry and the majority of the acquiring company's territories were covered by a direct salesforce.
In my experience, a key to being owning a successful sales organization is optimism, but my client did not seem all that optimistic. He told me that he was calling for himself and several other rep organizations in his same position who anticipated being terminated and losing much of their commission revenue.
Our law firm has dealt with many similar situations. They require strategic planning as much as they need legal advice. Here, several manufacturers' rep organizations that together represented about 60 percent of the manufacturer's U.S. sales. While we have also represented individual companies in situations like this, having a group can create greater negotiating power.
While I cannot discuss a particular case of ours, I will discuss the general approach that we take to deal with situations of this type.
We start by gathering all of the facts regarding our clients and their relationship with the manufacturer. This means getting the sales agency agreement and amendments to it, sales and marketing figures, as well as data on market share, performance against quota and communications regarding performance. This allows us to determine what legal rights the client might have and whether there is a legal basis for termination. We then must determine the relationship between our client and its salesforce. For example, are there contracts restricting the salespeople from leaving and going with a competitor or being hired directly by the manufacturer?
We then analyze, with the help of our clients, the industry, the existence and availability of competing lines, and the strength of the relationship between our clients and their customers.
Once we have all the facts and a good sense of the industry and our clients' situation, we must try to determine what solution works for the client. There are many possibilities. They include working out some sort of arrangement to stay with the acquiring company as an independent agent or as part of its organization; negotiating some sort of buyout of the relationship; finding a competing line to represent, finding non-competing lines to represent; merging with another sales organization; and downsizing. Often a client's initial inclination is to file a lawsuit; but even if there is a legitimate cause of action, this is almost always the last resort. Litigation is expensive, time-consuming, distracting and the results are uncertain. Since litigation is also expensive and uncertain for the other side, a resolution of disputes that make business sense is almost always preferable to a lawsuit.
In addition to trying to avoid termination or help find a viable alternative to the manufacturer it is losing, there are many financial considerations in this type of situation. Is our client owed commissions on past sales or on future sales based on either contract rights or some other legal right such as the procuring cause doctrine? That complex legal doctrine, which is governed by state law, may allow one who procures future sales to be paid commissions beyond the time that it is representing the manufacturer. If the client has samples or demonstration units, how are these to be handled in the event of termination? Is our client entitled to a change of control fee, bonuses or compensation for early termination?
In one situation where we represented almost all of the acquired companies' sales representatives, the sales representatives were able to negotiate buyouts with the acquiring company. That company then hired many of the independent rep agency owners to senior positions. This resulted in a smooth transition of business to the acquiring company.
One of the most difficult situations is when the rep agency has signed a contract providing for a post-termination one year or two year non-competition restriction. Not only has the agency lost its line, it cannot take on a competing line. Any company that the rep contacts to try to establish a relationship will be unlikely to take it on in violation of a non-compete restriction for fear of being sued. Despite popular opinion to the contrary, non-competition restrictions are legal and enforceable in almost every state. Some states, including California and Louisiana, do have laws that largely prohibit non-competes. Any successful rep organization should always be anticipating the possibility of losing a major line. I do not know of any successful, well-established rep organization that has not had this happen. The vast majority of our clients continue on in business after the loss of a major line. In almost every case where our client was a successful, well-organized company and the owner was not ready to retire or transition the business, the company not only survived, but within a year or two was in a stronger financial positon than it had been before. Perhaps the shock of losing a major line energizes a company. It is easy to become complacent. The sudden loss of 70 or 80 percent of revenue is a potent jolt out of complacency.
Sooner or later you may lose a manufacturer either because it was acquired, because it decides to go direct, or because a new sales manager wants to shake things up, perhaps by hiring someone he's known for much longer. Prepare for this by not allowing your organization to become complacent. Handle your business as if you know that you are going to lose your major line next month. Always be on the lookout for new opportunities.
We also have some thoughts to share with manufacturers that acquire a company that sells primarily through rep organizations. Our experience is that if a company simply terminates all of the existing reps and transfers the acquired products to its existing sales organization, it will lose a large percentage of the acquired company's sales. That decline tends to last one to two years. In one of our cases, the acquired company's operations were closed down after one year. Sales had declined to almost nothing. If the acquiring company wants to retain existing sales and grow the sales of the products of the acquired company, it should approach salesforce transition planfully and generously. First, be honest with the salesforce. Tell the salesforce what to expect and what your real plans are. Create a workable transition plan, deal with all commissions due properly and promptly, and make arrangements to buy back demos and samples even if that is not required.
A manufacturer acquiring a company that sales through reps should understand that just as the president and national sales manager of the acquiring company worry about the future and must support their families, the same is true for the salespeople and owners of rep agencies. Even if you intend to go direct, you might come up with a transition plan that works. For example, you might enter into an agreement with the owner of the rep agency to allow you to hire his top salespeople and support people. The package could include the owner's support in transitioning customers in exchange for ongoing commissions for six months or a year on sales in the rep's former territory.
Naturally, manufacturers should work to live up to their contractual requirements. We have had many situations where a manufacturer's decision to withhold commissions ended up costing the manufacturer much more than it could have anticipated. In the most extreme situation, a rep agency, having been terminated by a manufacturer, consulted us because the manufacturer had failed to pay commission. He thought that he was owed slightly over $100,000.00. After the manufacturer was forced by a court to disclose all of its sales information, it became apparent that the sales rep was not owed $100,000.00, but rather $1.5 million dollars. The manufacturer had been withholding commissions for year our client's exclusive territory. In other situations, a state's sales representative statute has led to a manufacturer paying two or three dollars for every one dollar of commissions that it withheld.
My final advice both to manufacturers' representatives and manufacturers is when the time comes to end the relationship, be realistic, be generous, and do not let personal feelings or personality cloud your business judgment. It is far better to be compensated or to compensate someone for a smooth transition than engage in an aggravating, time-consuming and expensive alternative in a court.
---
2015 PTRA Conference – Sneak Peak
by Adam Cooler, PTRA 2015 Conference Chairman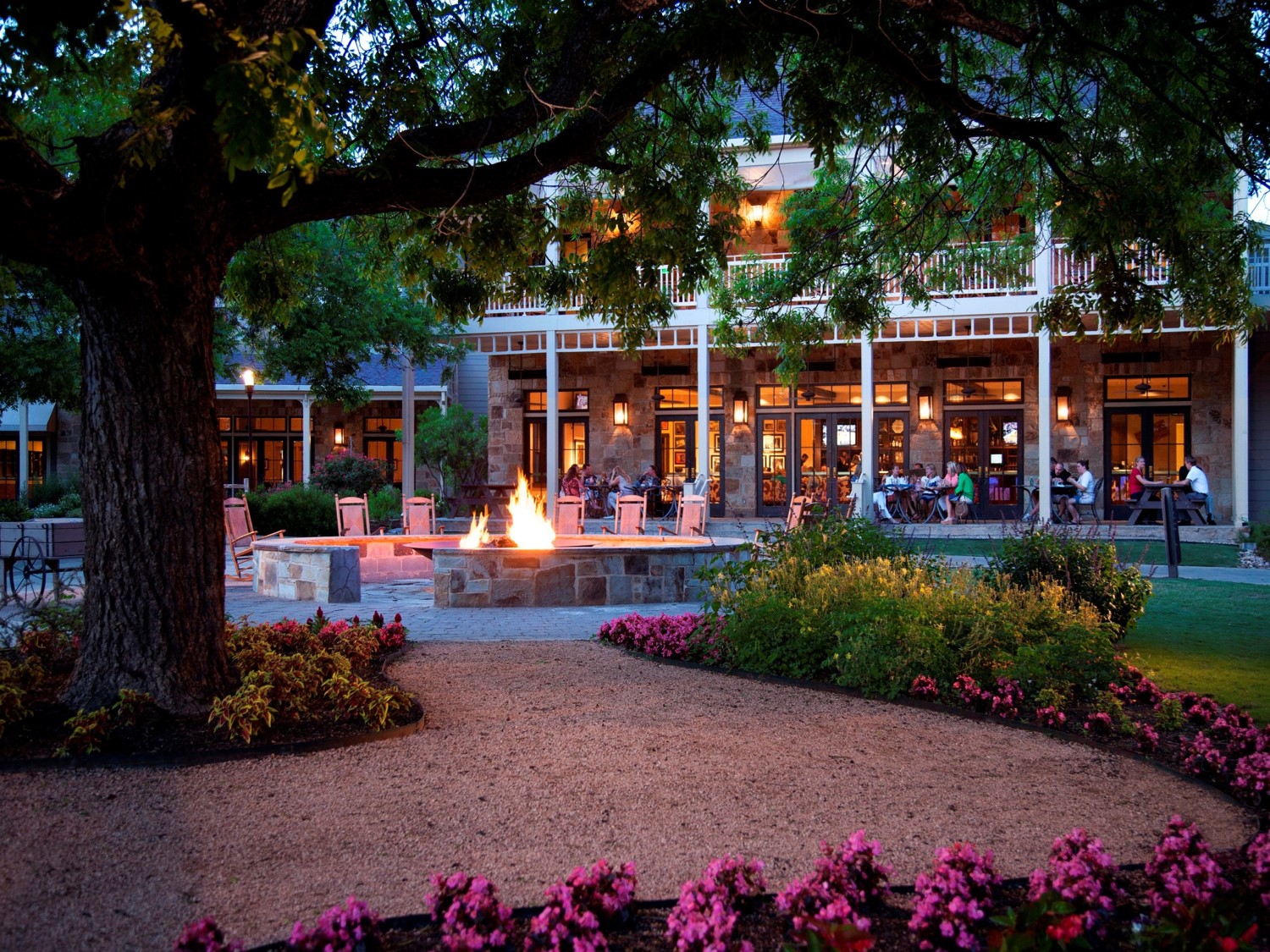 What will 2015 bring to you and your company this year? One sure way to guarantee success it to attend the annual PTRA Conference. Austin, Texas will be hosting PTRA this year (more specifically Lost Pines Resort & Spa in Cedar Creek, TX) from April 22 to April 25. The final details are coming together and we want to see you there!
We have some special guests and programs coming up this year that will be well worth the price of admission. We are excited to have several keynote and breakout speakers set up for you to hear about our constantly changing business landscape and the challenges that we are all experiencing. We also have an Exclusive pre-conference workshop by Steve Turner entitled Mobile Devices Workshop: How To Better Manage Your Technology to Save Time (see the 2015 Conference Brochure for more detail). We are all having to embrace change (whether you want to or not) as our companies grow and as our manufacturing/rep partners grow and change. The 2015 PTRA Conference will help you to deal with these constant changes.
Most manufacturer's representatives acquire new lines by networking within the group and the 2015 PTRA Conference is the ideal way to see and talk with other reps and manufacturers. Another great way to network and really get involved is to participate in a Task Force. These Task Force groups help to mold how we further PTRA into the future and is a gateway for leadership within PTRA. It is a great networking opportunity and a way to get involved with the happenings of PTRA.
In addition to taking all of the information in and learning, we are giving every member a chance to give to charity and to a special child. PTRA is proud to support the Make-A-Wish Foundation. Wendy Fisher has worked hard with Make-A-Wish to help make life better for kids with life-threatening medical conditions. At our Welcome Reception on Wednesday night, we will have charity armadillo races where we can all donate towards our favorite armadillo as a referee calls these exciting races for charity. MORE TO COME regarding how to donate and the stakes of these races! Please visit www.wish.org to learn more about this great organization.
Returning this year is the annual golf tournament. Last year we had so many golfers that the club house ran out of clubs so be sure to register early for the tournament as well as rental clubs (if needed) to ensure your spot in our annual golf tournament.
The Hyatt Lost Pines Resort & Spa is located about 25 minutes from downtown Austin, TX and includes:
Eight (8) on-sight restaurants for casual or upscale dining
Award winning Wolfdancer Golf Course
Spa Django with full salon, full spa, and fitness center
Water park with lazy river and slides for all of your family
Camp Hyatt for children
Skeet/Trap shooting
Located, literally, next to the Colorado River with many water activities from kayaking to fishing
Hiking, biking, and horseback riding
And there are many more
Make sure to stick around for the closing banquet! We have planned a great party with some great entertainment that you'll be talking about for many months to come!
We encourage you to attend the PTRA 2015 Conference in Austin. We know that this will be conference that will increase your grip on the industry as well as your knowledge. We look forward to seeing your there! Please keep checking with the PTRA website as well as the Lost Pines Resort website for more information about registration.
---
GOT NEWS TO SHARE?
Let PTRA call attention to your successes, growth, and changes! Email information anytime and we'll include your news in the next edition of FOCUS.